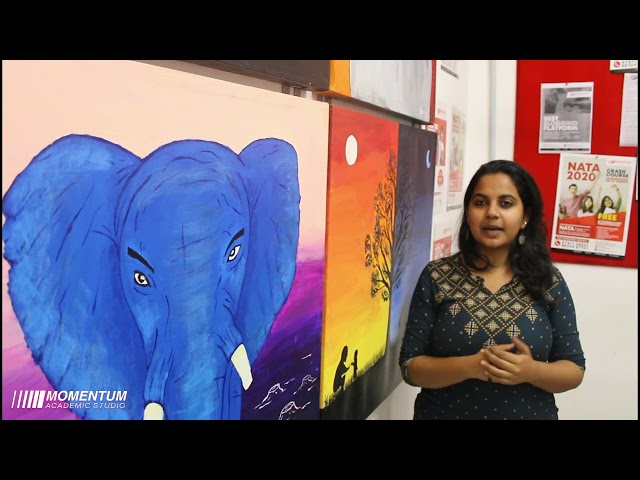 Specialized learning platform
for creative studies
Register Now
for creative studies
Specialized learning platform
ABOUT MOMENTUM :
MAS is your 2 a.m. friend! The one who is there for you even during the wee hours of the day. 
Momentum Academic Studio welcomes you on board.  
MAS saw its inception in the year 2012 and is one of the most reliable and swift Online coaching  platforms for  NIFT NID NATA JEE and UCEED entrance exams.  Nearing a decade in the competitive training industry, we prepare our learners to excel the entrance exams by honing their analytical skills. We are adept with the student culture and have designed courses in line with the student's interest and sustained attention. With MAS and your attitude to achieve your goal, nothing is impossible. 
Take that leap. Begin. And be on the move. Momentum is a journey that will lead you to the desired destination of studying in the top institutes of India.  Our intrinsic study programmes will help you crack one of the most competitive entrance exams for architecture and design. 
Also, revisit your lessons anytime, any day! 
 Services Offered: 
MAS has initiated a special '11th hour course' for students looking to clear the exams in a duration of 15 days. 

24/7 availability of the tutorials. Yes. you read that right. Revisit the tutorials anytime/any day/anywhere. 

 Multi-perspective approach to concepts and lessons. 

Application of the latest technology to make learning a multi-dimensional experience. 

Experiential approach by the renowned faculty rather than a one dimensional theoretical approach. 

In this app, you'll find 

online sessions, real-time doubt-resolution time slot, and personal mentorship to help students feel personally connected. 

Free trial for seven days where you can find a pool of study material that you can study anytime, anywhere. 
MAS would be your one stop destination for all your NIFT/NID and  UCEED/JEE exam concerns. We are a huge network of around 100 diligent NIFT/NID faculty taking classes. Our network stands strong with specialized and passionate pedagogical communities.
To provide world-class coaching and pedagogy to the architecture and design aspirants appearing for NATA/NID/NIFT/UCEED, by honing their aptitude and analytical skills.
WE HAVE THE BEST ARCHITECTS / DESIGNERS FROM THE TEACHING INDUSTRY TO CONTRIBUTE 'THE BEST OF LEARNING METHODS AND IDEAS' FOR ASPIRANTS.
" MAS has grown with a distinct identity by molding the aspirant's career in unique way as an Architect / Designer. "
Hear What Our Students has to Say